The human mind thinks in images. It is often said that "An image is worth a thousand words."
Images are interpreted better and quicker than texts. Humans process what they see.
Images are thus an unquestionably important factor in selling a product online. Images can easily communicate a product, brand, design, or service. People have a shorter time span of attention in today's world. High-quality photographs have the potential to get that attention. So, good images sell better.
Good Images Increase Sales:
To increase your online sales, images are a better way than writing. Good photographic skills and proper marketing strategies can guarantee an increase in your sales. Images give depth and provide context to your products. They create an experience much better than texts. They raise our understanding of a thing, story, or product. It is easier to remember images than names. And great images can have an advantage. So an increase in sales of your products is ensured by having good and proper images of your products.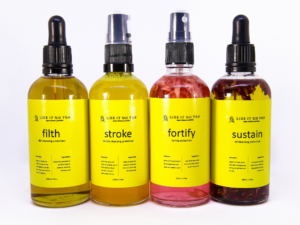 Good images can give you an advantage in selling your products online by:
● Increasing more customer traffic to your website.
● Stepping up the sales.
● Enhancing the views thus higher rankings.
● Establishing a link between buyers and sellers.
● Raising the consumers' security about the products, so more chances of buying other products also.
● Increasing the ranks of images in search engines.
Good Images Make a Lasting Impression:
Commerce is taking place online to a great extent in today's world.. People prefer comfort so they place their orders online. For online businesses and trade, first impressions always matter. Great and high-quality pictures provide you a fair advantage in capturing a buyer's
eye. The quality of photographs may boost the marketing of your products. Your products will have a greater online presence if the consumers are giving attention to the pictures provided. Good presentation of a product can increase its chances of getting attention. So, good photos are important for your business.
High-Quality Images Attract Customers
Photographs are the first thing that online customers see. High-quality images attract online buyers and consumers. Intimate portraits of women are used to sell different products. For example, you can easily see a woman holding a mobile phone in her hand advertising the product. Great and cool images would prove fruitful if you want to attract more customers. High-quality photographs are easier to (re)produce with good photographic skills which will help in selling products online. Where good images help a lot, images of low-quality do not accurately depict a product and are likely to be passed on by the buyers immediately. Bad images are highly likely to be ignored. They create a bad impression on potential buyers. Bad and low-quality images will not attract any traffic on your website resulting in lower sales and decreased ranks. Bad photographs will give you no leads, so they should be cautiously avoided and good images must be preferred. High-quality images show the seriousness of the sellers and buyers will have more security while buying a product. Besides, beautiful images are also pleasing to the eye, so buyers give attention to them. They also impact a person's mood like happy images creates a happy mood. So, good images sell better.